Located right in the heart of beautiful Danang City, the 15-floor and 60-room hotel with a swimming pool and a panaramic terrace is designed and constructed in refined, elegant and state-of-the-art style.
Mitisa hotel is situated in Nguyen Van Linh, the golden street and close to dynamic Danang's popular attractions such as finance and trade centers, entertainment venues and gastronomic destinations. The hotel is only 0.5km of Danang International Airport and a few-minute walking from Dragon Bridge where the street along romantic Han River is regarded by tourists as Vietnam's the most beautiful street. It takes only 3 minutes for you to drive from the hotel to My Khe beach, once listed in Forbes Magazine as one of the "World's Most Luxurious Beaches".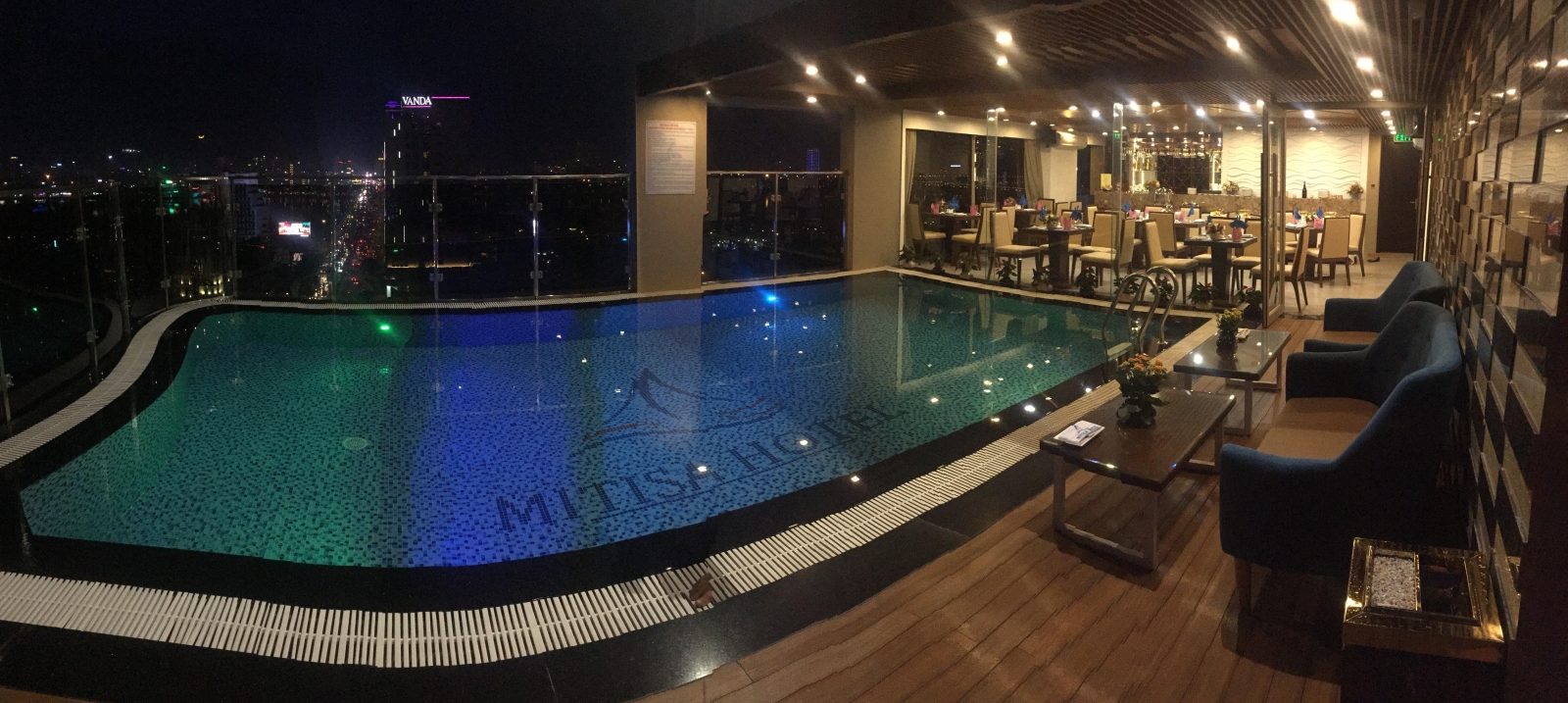 Mitisa hotel offers high-class facilities to make your stay at the hotel convenient, whether you are here on business or leisure. Hotel amenities and services carried out by our professional staff include restaurants, conference rooms, swimming pool, airport shuttle, city tours, golfing or airlines ticket booking etc. Our commitment to high standard in hotel services makes Mitisa hotel different from others.
Our friendly, well-trained and professional staff are always ready to make your stay with us the expected pleasure and comfort.
Mitisa offers services at the best value and a friendly atmosphere that you only find at your home.
GET READY FOR YOUR STAY AT MITISA HOTEL
TO EXPERIENCE THE DIFFERENCES.